Being born during the "Perry Mason" era Melisa Kuehn thought her destiny was to become an attorney. She graduated from University of St. Thomas with studies in Pre-Law and psychology.  She then realized her destiny was actually to be in the natural healthcare world due to her son's health issues. She pursued her education in integrative natural health. She graduated from Trinity School of Natural Health. Her completed degrees include Doctor of Naturopathy, Certified Nutrition Counselor, Certified Nutritional Health Professional, and Master Herbalist.
During Melisa's challenging journey in Brandon's beginning years she was very blessed to learn about very different types of therapies and treatments. During this search she found a technique "The BioSET System" which utilizes energy medicine in evaluating balances and imbalances within the body. Additionally, it provides natural allergy desensitization with the use neurostimulation technique. Dr. Melisa excelled in this area which gave her the opportunity to work with the TheramedixBioSET corporate office for three years as the General Manager and Educational Advisor-Instructor. Presently, she continues to educate and train practitioners utilizing the BioSET System technique.
Due to Melisa's craving for knowledge and desire to provide integrative care she has continued to educate herself in many topics, techniques, and therapies. Of course the most important topic of studies began with her education with Defeat Autism Now as a DAN Practitioner.  A brief synopsis of her education and include: Certification in hyperbaric oxygen therapy, Interactive metronome therapy, percussor and cold laser therapy.  Moreover, Upledger Institute in cranio sacral therapies, certification with the California College of Natural Medicine with specific studies in hormone, anti-aging therapy and detoxification with Dr. Theresa Dale.  She also continues to participate with Neurobiologix training with Dr. Kendal Stewart which includes specific studies in genetics, methylation, detoxification, nutrition and more. She also shadowed Dr. Stewart. Concurrently, she is enrolled in an mentorship program with The International College of Bioenergetic Medicine.
Melisa's most rewarding and significant accolade to her curriculum vitae, to work with Dr. Stephanie Cave a renowned integrative medical physician. Since 2006, Melisa has been honored and blessed to see clients in Baton Rouge, Louisiana where she has commuted either weekly or monthly.  Melisa feels the mentorship and friendship she has received by Dr. Cave supersedes any traditional educational training.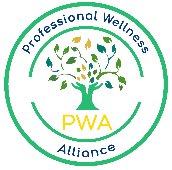 Melisa Rocchi Kuehn, ND, PScD. is licensed by www.pwai.us [License L.33812384].  Melisa is conventionally educated as a Doctor of Naturopathy with post graduate training in natural health care.  She strongly believes that an effective system of health care is one that blends scriptural insight for health with science, a system referred to as "Pastoral Medicine".  This is an offering of Pastoral Medicine and should not be confused with state regulated services.  Melisa is not being licensed by the state of Texas nor does the PMA license her to offer conventional medical services.  Practitioner being licensed to offer only natural health and wellness services to attend to the physical, mental and/or spiritual aspects of health to those who are of the same or similar belief.  Practitioner's mission is to assist you in ending chronic illness using natural means.