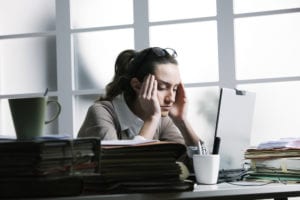 Our Emotional Stress Release Program helps to gently release emotional energetic blockages and restore mental, emotional, and spiritual wellness.
In each moment of every day, a conversation is taking place inside us that's one of the most vital we will ever find ourselves engaged in. It's the silent, often subconscious, and never-ending conversation of emotion-based signals between the heart and the brain. The reason this conversation is so important is that the quality of the emotional signal the heart sends to the brain determines what kind of chemicals are released into our bodies. When we feel what we would typically call negative emotions (for instance, anger, hate, jealousy, and rage), the heart sends a signal to the brain that mirrors our feelings. Such emotions are irregular and chaotic, and this is precisely what the signals they send to the brain look like. The stress from negative emotions increases the levels of the stress hormones cortisol and adrenaline in our bloodstreams, which prepare us for a quick and powerful reaction to whatever is causing us stress. That reaction includes redirecting the blood supply from the organs to the muscles, limbs and extremities that we use to either confront the source of our stress or run as fast as we can to get away from it—our instinctive fight-or-flight response.
In our modern world, we are in a perpetual state of information overload and we can feel that we're in a constant state of never-ending stress. People who cannot find a release from this kind of stress find themselves in sustained fight-or-flight mode, with all of the consequences that come with it. It's not surprising to find that people with the greatest levels of sustained stress are also in the poorest health.
The rise in U.S. statistics for stress-related conditions, including heart disease and stroke, eating disorders, immune deficiencies, and some cancers is no surprise when we take into account the relentless stress that many people experience in their daily lives. The good news is that the same mechanism that creates and sustains our stress responses, often on a subconscious level, can also be regulated to help us relieve the stress in a healthy way—even when the world is in chaos. And we can do so quickly and intentionally.
Just the way our hearts send our brains the signals of chaos when we feel negative emotions, positive emotions send another kind of signal to our brains that is more regular, more rhythmic, and orderly. In the presence of positive emotions, such as appreciation, gratitude, compassion, and caring, the stress hormones in our bodies decrease, while immune and anti-aging properties increases. The shift between the stress response and a feeling of well-being can happen quickly.
Emotional stress release employs a wide variety of techniques and therapies that help to gently release emotional energetic blockages and restore mental, emotional, spiritual and many times physical wellness.
Techniques include: